Adding imagery to blog posts isn't just a way to make your website look prettier and easier to read.
Numerous studies — from institutions such as Duke University Medical Center and the Rotman Research Institute — speak to our ability to retain information received through imagery.
In other words, visual content marketing can improve the chances of your messaging being remembered days, weeks, months, or even years down the line.
But that's not all.
Images can play an important, and direct, role in SEO. At the time of writing, data from Moz shows that roughly one in four search results returns an image: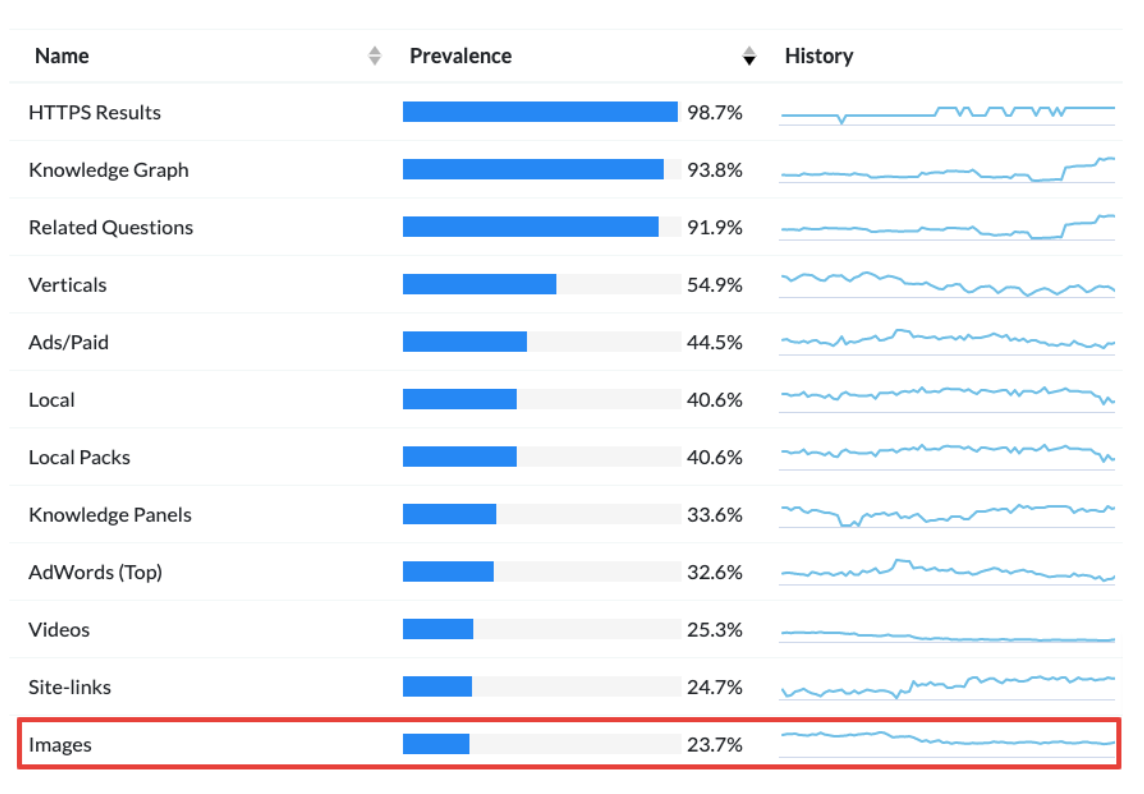 If you can get your images to rank by targeting relevant keywords in the image alt text, all of a sudden you've got yourself a bunch of extra traffic.
There's also an argument that searchers are more likely to stick around on good-looking blog posts, and dwell time is (probably) one of the myriad ways Google decides where a page should rank for any given query.
So basically, images in blog posts are a good thing for a whole bunch of reasons.
But producing visual content isn't easy. In fact, about one in seven marketers spend more than 20 hours a week on it, according to Venngage.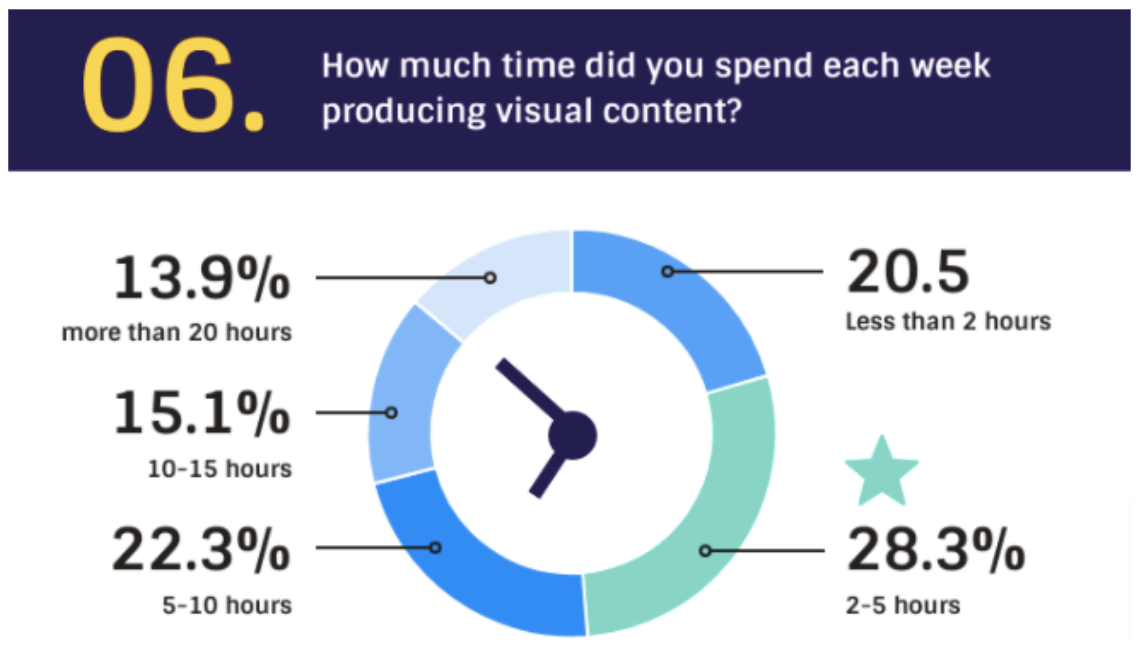 That's a staggering amount of time. Time that many brands don't have the resources to commit to.
So it's no surprise that the same study found the number one challenge with creating engaging visual content is the ability to do it consistently.
Fortunately, help is at hand. There are lots of fantastic sources of blog post imagery out there; you just need to know where to look.
"But Can't I Just Use Google Images in My Blog Post?"
Maybe. But probably not. And definitely not without some effort on your part.
The fact is, Google isn't an image source in its own right; copyright holders don't upload their pictures to Google.
Google, as you know, is a search engine that crawls every corner of the web and provides relevant results to searchers. That doesn't mean you can use image results in your marketing — and if you do, you're violating the owner's copyright, which means you could be slapped with a penalty of anything from ​​$200-150,000.
When you click on an image in the search results, you'll be given the option to visit the source website: 

Then you might be able to reach out to the copyright holder for permission to use it. 
But that's not quite the full story.
It is possible to narrow a Google Image search to only include images with a Creative Commons license (more on them later).
Just perform a standard image search, then click the "Tools" button and you'll see an option for usage rights:

Still, even in this scenario, you'd need to visit the site to confirm that the image you want to use is indeed covered by Creative Commons, and to ensure you're attributing it correctly.
Either way, it's a whole lot of work. You don't want to go through that process for every single image.
How to Correctly Attribute an Image
Frustratingly, there's no such thing as a single, correct way to attribute the images you use.
Different licenses call for different types of attribution, so remember to check the specifics of the license you're using.
But in general, if you're not sure how to attribute an image correctly, a good rule of thumb is to use the TASL approach:
Title:

Sometimes, an image will be given a title by the creator. If they

did

give a title, include it in your attribution. If not, don't worry about it.

Author:

The person who owns the material. Note that the licensor may ask you to credit a company or pseudonym instead, or may even request

no attribution

. Just do what they ask!

Source:

The place where you found the image. This will typically be a URL or hyperlink.

License:

Evidence that you're allowed to use this image. Name the specific license and provide a link to it. And if the licensor included a license notice containing further information, add that too.
Let's take a look at TASL in practice: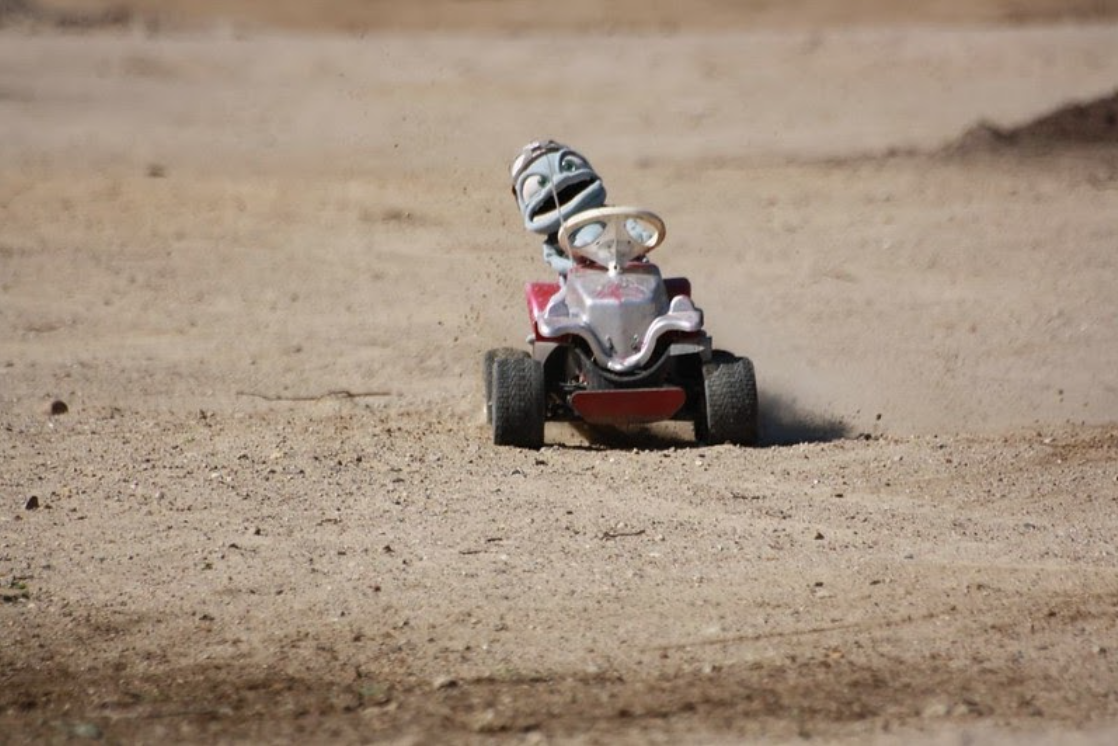 "Crazy Frog" by moffoys is licensed under CC BY 2.0
Our 10 Favorite Blog Post Image Sources
Okay, so you can't rip images straight from Google, and you can't afford to spend your time chasing down the copyright holder for every picture you want to use.
But you still definitely want to incorporate visuals in your blog posts.
Relax, we've got you. Check out these 10 amazing blog post image sources you can start using straight away.
1. Nappy

Free or Paid?
Free
What Is It?
Deliberately or not, when you search for stock imagery on most image galleries, most of the results will feature white people. White people on laptops; white people using phones; white people in meetings; white people holding hands on holiday.
Nappy bucks that trend by specifically offering high-resolution imagery featuring Black and Brown people.
All its images are available under the Creative Commons Zero (CC0) license, which means they're free to download, modify, and share without attribution.
Nappy encourages users to credit the individual photographers, but this isn't a requirement.
2. Pexels

Free or Paid?
Free
What Is It?
Pexels is a database of more than 3.2 million stock photos and videos, with an inventory that's expanding at a rate of at least 200,000 pieces of media a month.
All of those assets can be downloaded and used totally free of charge with no strings attached, although you're given the option to donate to the creator and follow them on Instagram after downloading: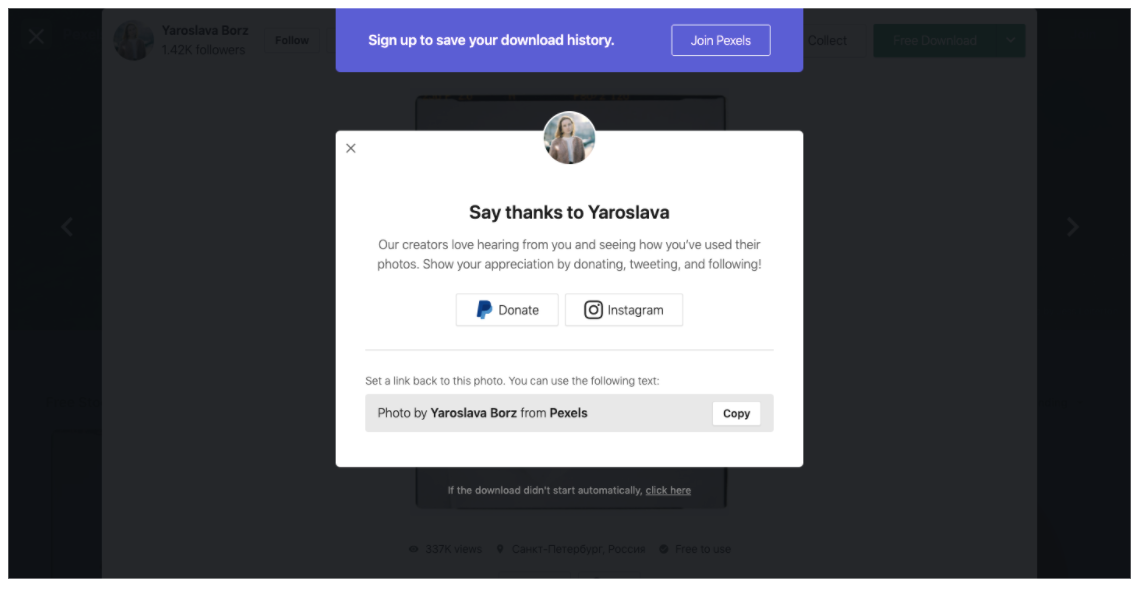 You don't even need to create an account to use Pexels — but if you do, you'll be able to access your full download history, follow your favorite creators, and access a curated homepage based on your content preferences.
3. Pixabay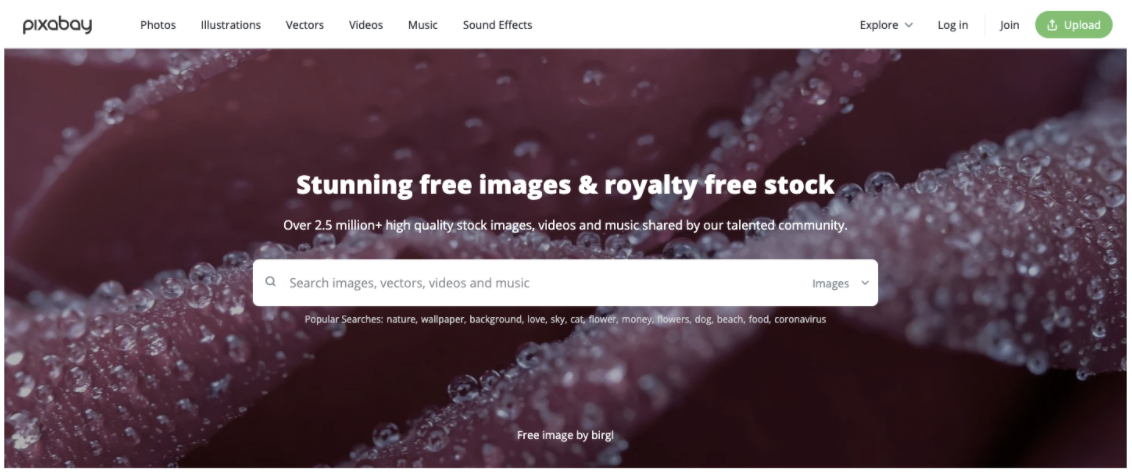 Free or Paid?
Free
What Is It?
When it comes to accessing blog post imagery, Pixabay is almost indistinguishable from Pexels (although, unlike Pexels, it also offers sound effects and music alongside pictures and videos).
Its library includes more than 2.5 million stock images released under the Pixabay License, meaning they're safe to use — even for commercial purposes — without asking permission or crediting the creator.
Also like Pexels, you don't need to create an account to use Pixabay. But if you don't, you'll have to complete a captcha every time you want to download an image. Registration is free, so you might want to create an account and save time.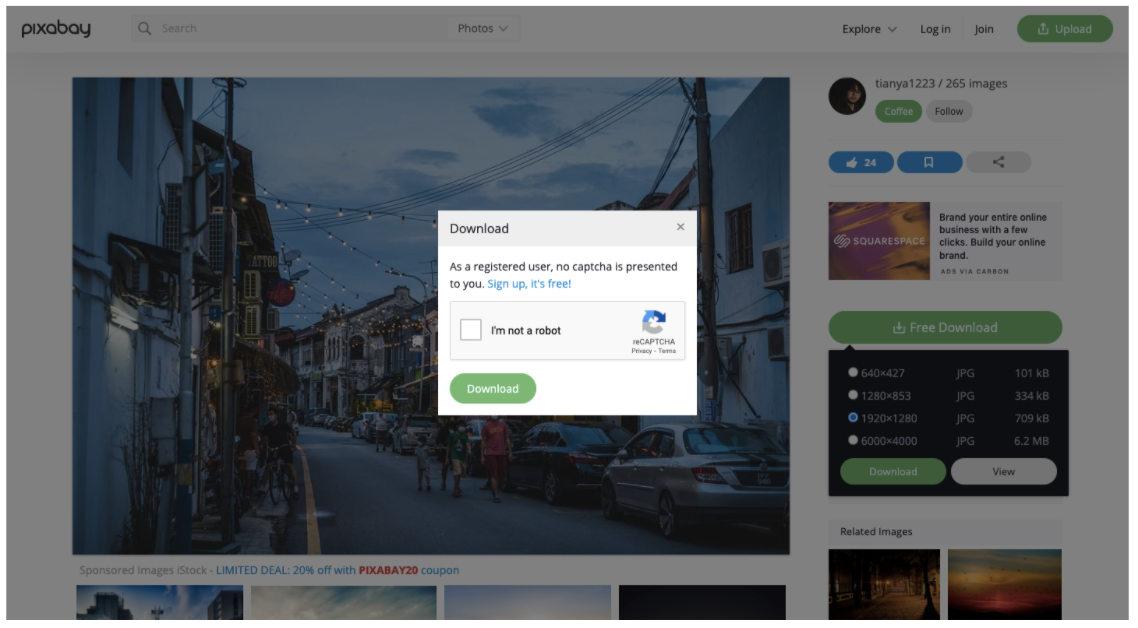 4. Disabled And Here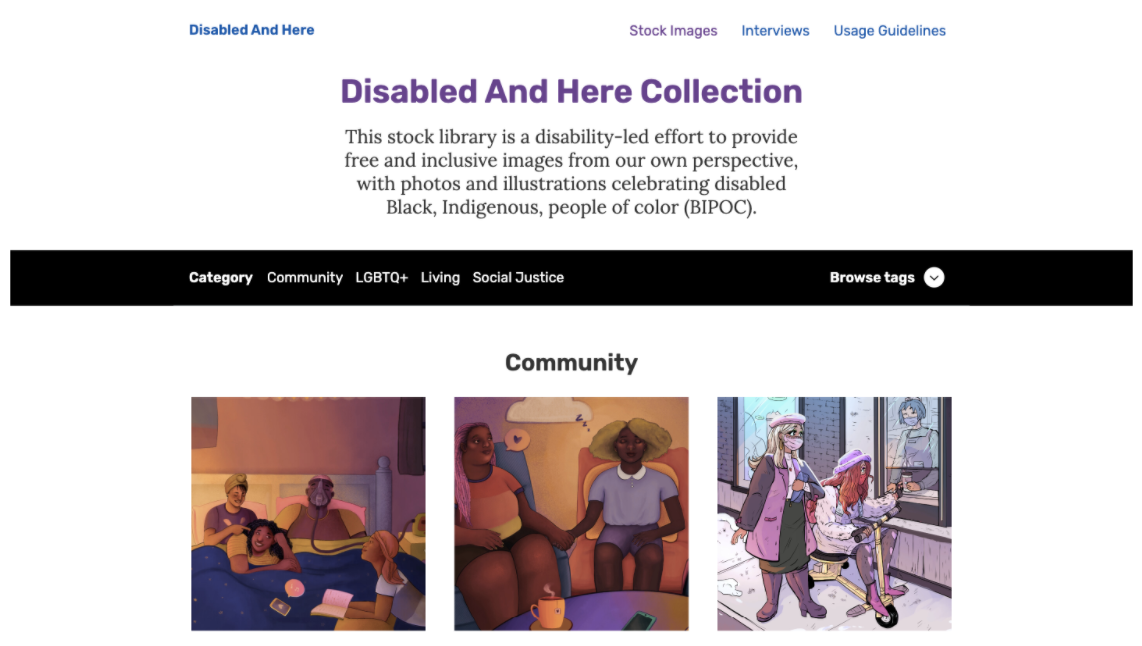 Free or Paid?
Free
What Is it?
Created by disability-led grassroots organization Affect, Disabled And Here is an image library containing photos and illustrations that celebrate disabled Black, Indigenous, people of color.
Its imagery is published under Creative Commons attribution licensing, so it can be used, shared, and adapted for free — provided you credit appropriately. Specifically, Disabled And Proud asks that:
Illustrations are attributed as: "[ARTIST NAME] for Disabled And Here"

Photographs are attributed as: "Disabled And Here"
Beyond that, the organization urges users to link back to its project page wherever possible, and to use identity-first language in captions (e.g. "disabled person" rather than "person with a disability").
5. Creative Commons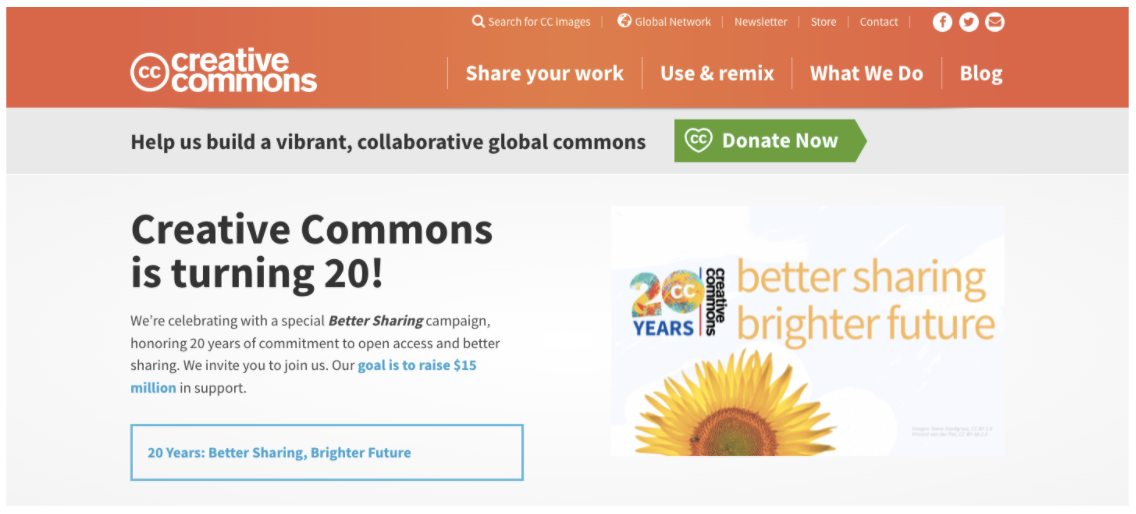 Free or Paid?
Free
What Is It?
Rather than an image library, Creative Commons is a non-profit organization that provides Creative Commons licenses and public domain tools granting copyright permissions for hundreds of millions of creative and academic works.
It's slightly more complex than using Pexels or Pixabay for two main reasons:
Creative Commons itself doesn't have a search engine (you'll have to use a separate tool,

Openverse

, to browse its vast library)

All CC licenses require you to use the TASL approach to attribution, as set out above
6. Wikimedia Commons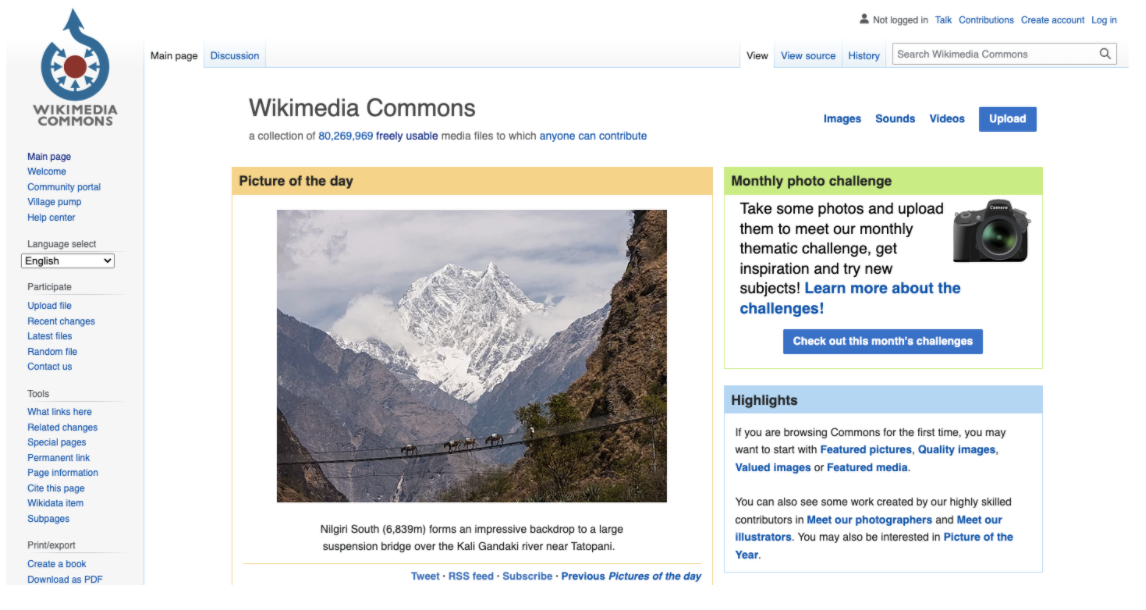 Free or Paid
Free
What Is It?
Similar to Creative Commons, Wikimedia Commons is a collection of freely usable media files — images, sounds, and videos — to which anyone can contribute, and which anyone can use (with the correct attribution, where necessary).
There are more than 80 million media files in its library, but if you've ever spent much time on Wikipedia, you'll know not to expect the most up-to-date images of topical events or public figures.
Still, if you're specifically looking for images of Paul Rudd, you can get away with it. Seriously, this picture is from 2007!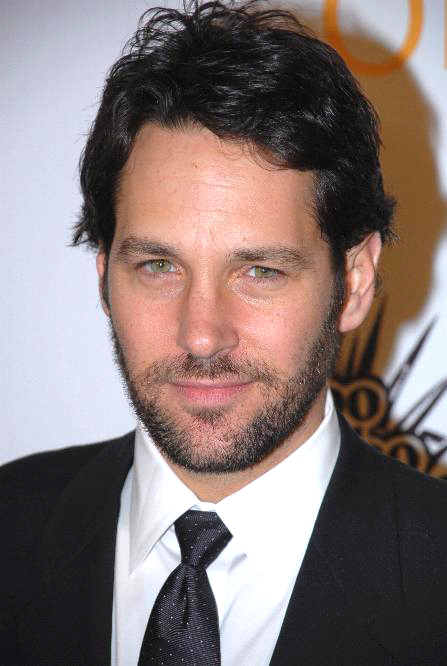 lukeford.net, CC BY-SA 2.5, via Wikimedia Commons
That guy does not age.
7. Shutterstock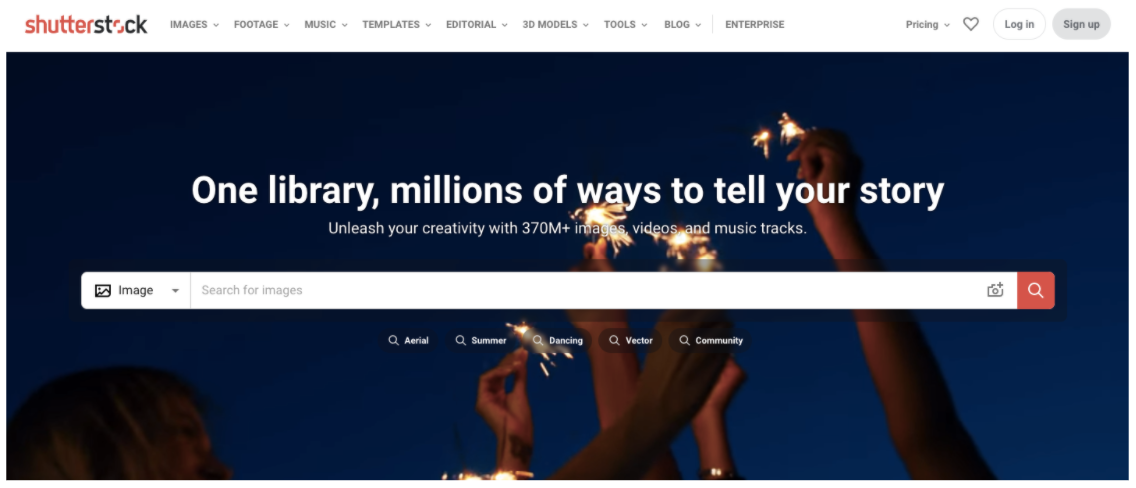 Free or Paid?
Paid; prices start at $29 USD per month for 10 images
What Is It?
Shutterstock has a library of more than 390 million images, videos, and music tracks, including over 50 million high-quality editorial images from the worlds of news, sports, and entertainment — useful if you ever talk about current affairs in your content.
Shutterstock images mostly don't require attribution, but one of the exceptions is when the images are being used in editorial content, including blog posts. So you'll have to display the following attribution every time you use an image:
[Artist's Name]/Shutterstock.com
8. iStock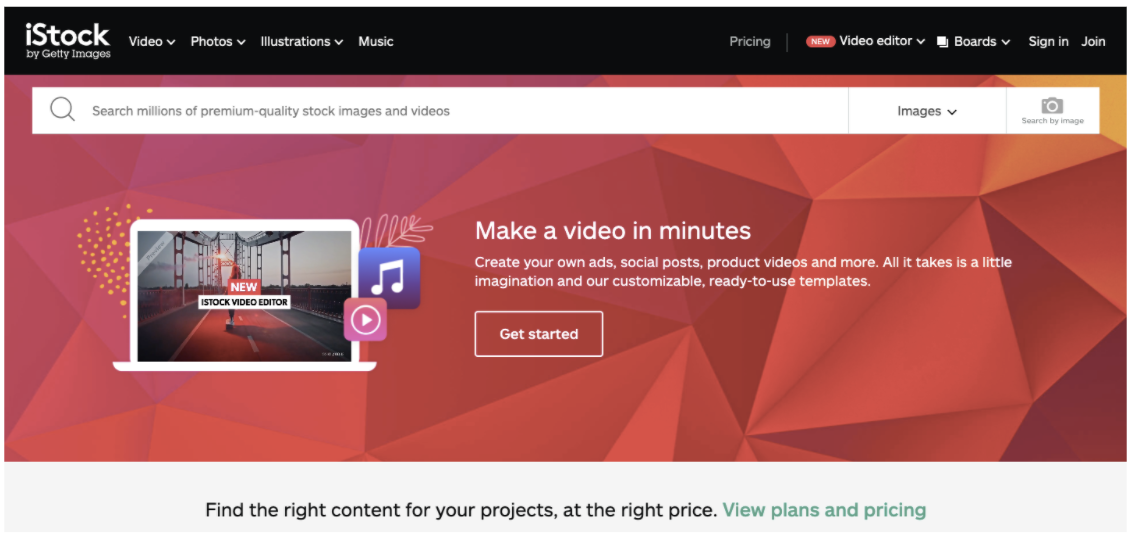 Free or Paid?
Paid; prices start at $29 USD per month for 10 images
What Is It?
It feels unfair to mention Shutterstock without also referencing its biggest competition, iStock.
From a marketer's perspective, iStock and Shutterstock are more or less identical. They both have huge image libraries, with a bit of video and music thrown in for good measure. They cost pretty much the same. And, in both cases, you'll need to provide attribution when using images for editorial purposes (i.e. in your blog posts).
If you're sold on signing up for one of the two platforms, your safest bet is to simply conduct a search for the types of images you're most likely to use, and choose the option with the best search results.
9. Unsplash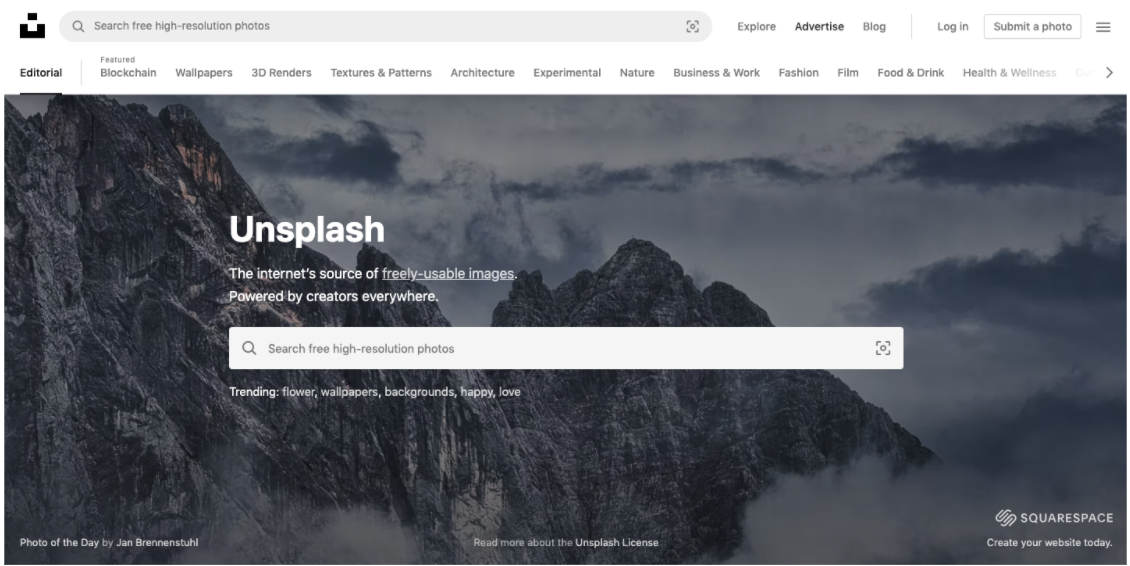 Free or Paid?
Free
What Is It?
Unsplash may have a slightly smaller image catalog than some of the other image libraries we've mentioned, but it specializes in beautiful imagery — dramatic scenery, towering cityscapes, dramatic closeups, that kind of thing. We've found it especially useful as a source of free travel-related imagery.
As you'll have gathered from the word "free," using imagery under the Unsplash license won't cost you a cent and no permission is required, although you're encouraged to attribute the creator simply because it's a nice thing to do.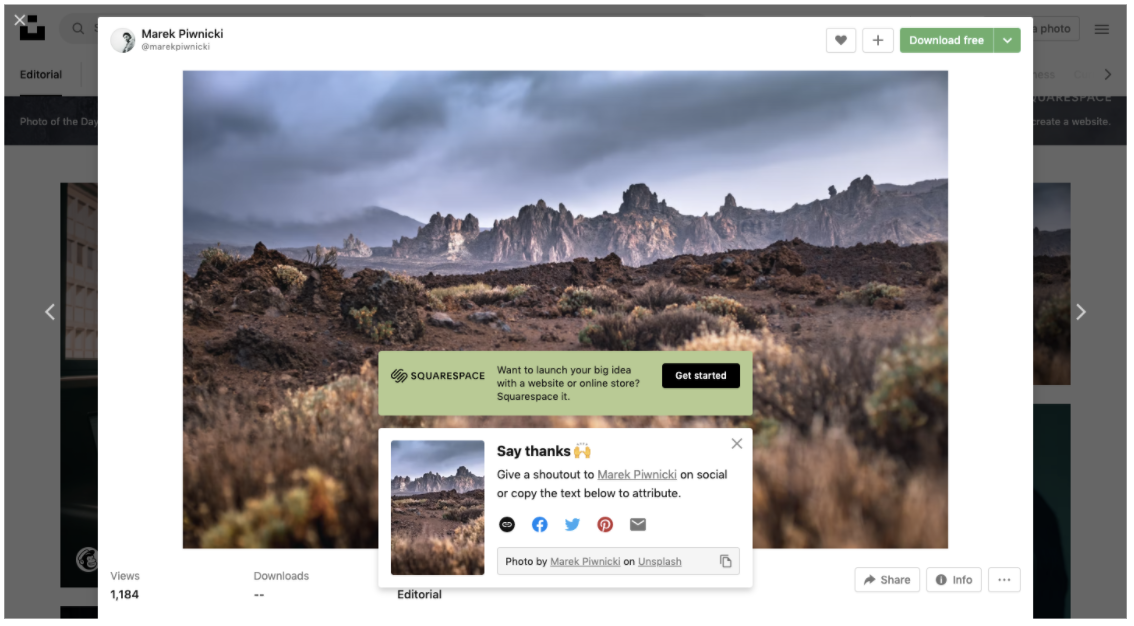 There's also no need to set up an account to use Unsplash.
10. VectorStock

Free or Paid?
Paid; single images cost $14.99 per image, dropping to $1 per image if you buy prepaid credits
What Is It?
As the name suggests, VectorStock specializes in vector graphics. Vectors are computer-made images comprising curves, lines, and points that are built from mathematical equations rather than pixels, which means they can be resized without any quality loss. Here's an example: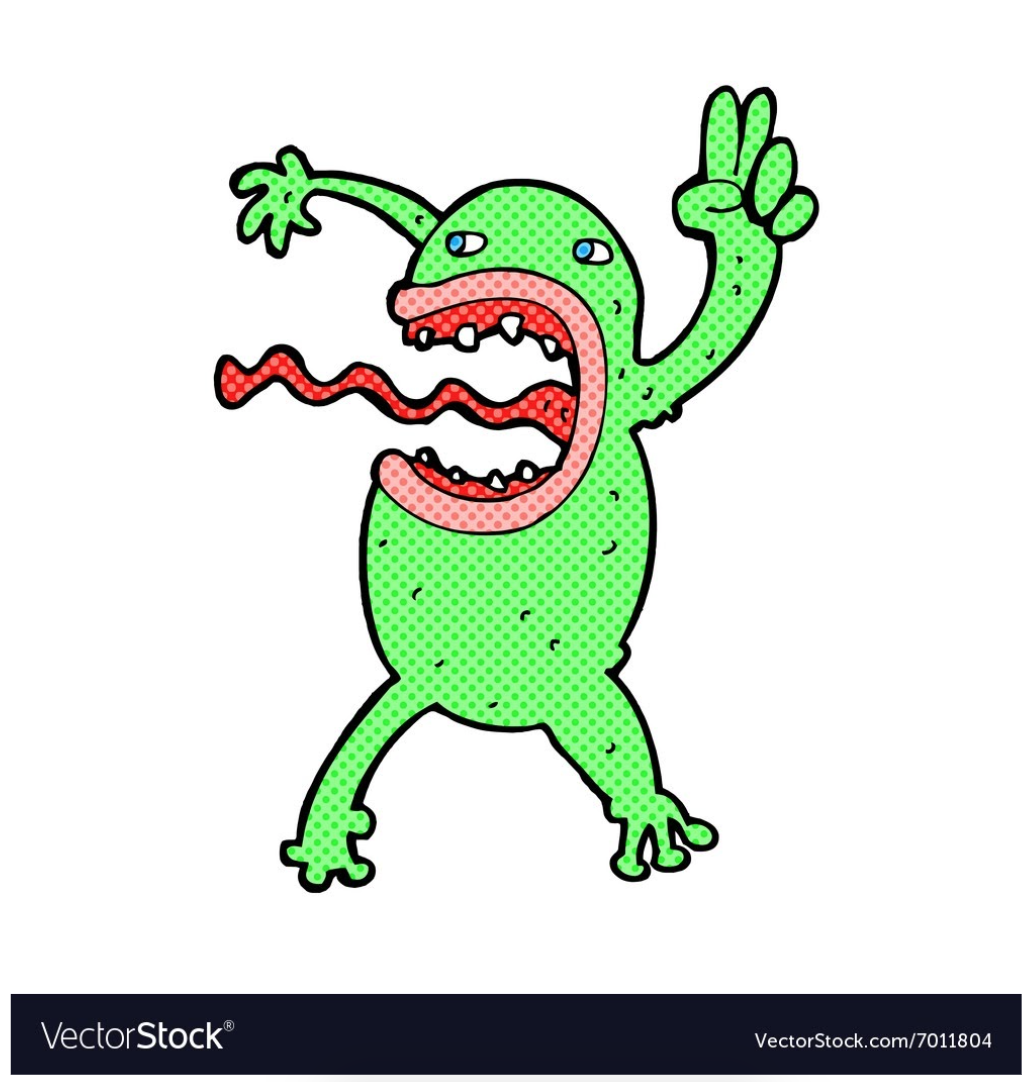 There are lots of use cases for vectors, but we find them most helpful for things like:
Infographics

Retro and vintage-looking imagery

Logos
How Many Images Per Blog Post Should I Include?
The honest answer to this question is, unfortunately: as many as you need.
Images help you tell a story that your audience will remember long after they've clicked away from your blog post. That might require just a few images, or it might need dozens.
If you're looking for more concrete guidance, Neil Patel recommends a ratio of roughly one picture per 150 words.
But don't stick to this figure religiously if it means you end up cramming your blogs with irrelevant stock imagery just to make up the numbers. That's going to make for a poor user experience.
It's also worth noting that some SEO tools — such as SEMrush and SurferSEO — offer hard-and-fast recommendations on the number of images per blog post to include for specific topics.
So if you give them a keyword, they'll analyze the top performers in SERPs, look at how long those articles are, and tell you how many images you should incorporate.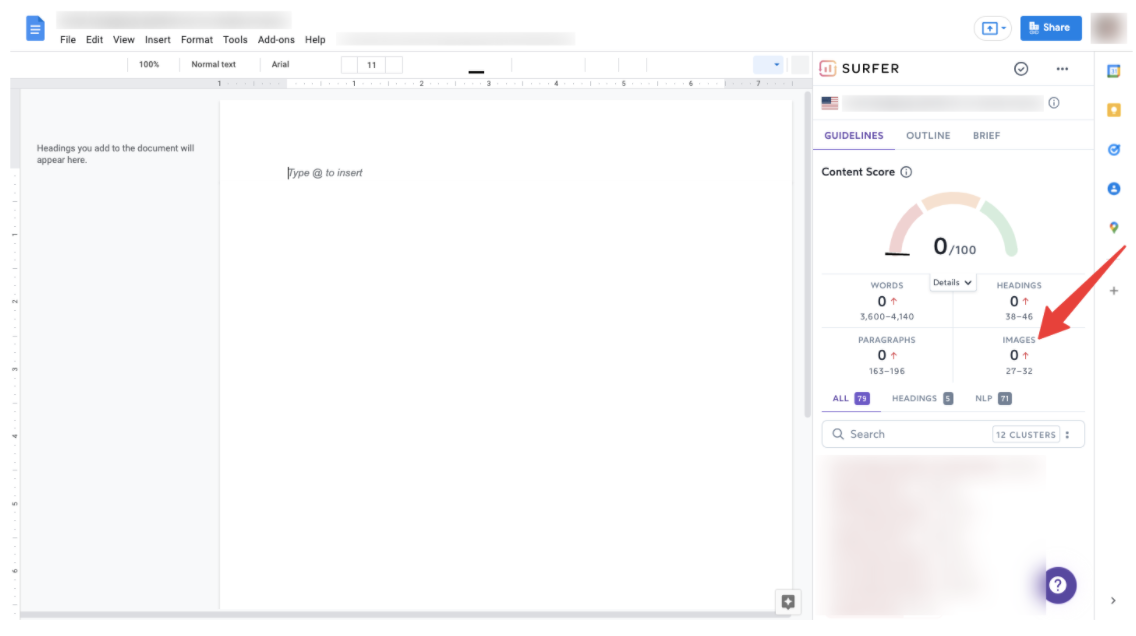 Again, use good judgement here. Just because a tool tells you that you need to fit 28 images into a 1,000-word article for SEO purposes, doesn't mean you should do so. Keep visitor experience front and center when deciding how many images to include in a blog post. 
Don't have the time to create amazing content full of quality imagery? Content Conquered can do it for you. Get in touch today to learn more.