Nonprofits have a lot on their plates. Between organizing fundraisers, running charitable projects, and generally trying to keep the lights on, there's not a whole lot of time for other activities.
Activities like content marketing for nonprofits.
But while you might have a million-and-one priorities, that's no reason to ignore content marketing.
By creating and sharing high-quality content, you can build your brand recognition, reach new donors and expand your impact. 
In other words, content marketing for nonprofits can help you overcome challenges and hit your key objectives.
To show you how, in this article we're going to share four of our favorite content marketing best practices for nonprofits, each accompanied by examples of real-world nonprofits that are already getting it right.
Best practice #1: Use success stories to build a personal connection with supporters

Best practice #2: Create resources to help your audience become advocates

Best practice #3: Reach supporters via their favorite channel:

email

Best practice #4: Make the most of your limited time and budget by repurposing content
4 Content Marketing Best Practices For Nonprofits
1. Build a Personal Connection with Success Stories
In the same way that we naturally care more about news stories happening in our own backyard than events taking place on the other side of the world, research from YouGov shows that people are more likely to donate to a cause if they feel some kind of personal connection.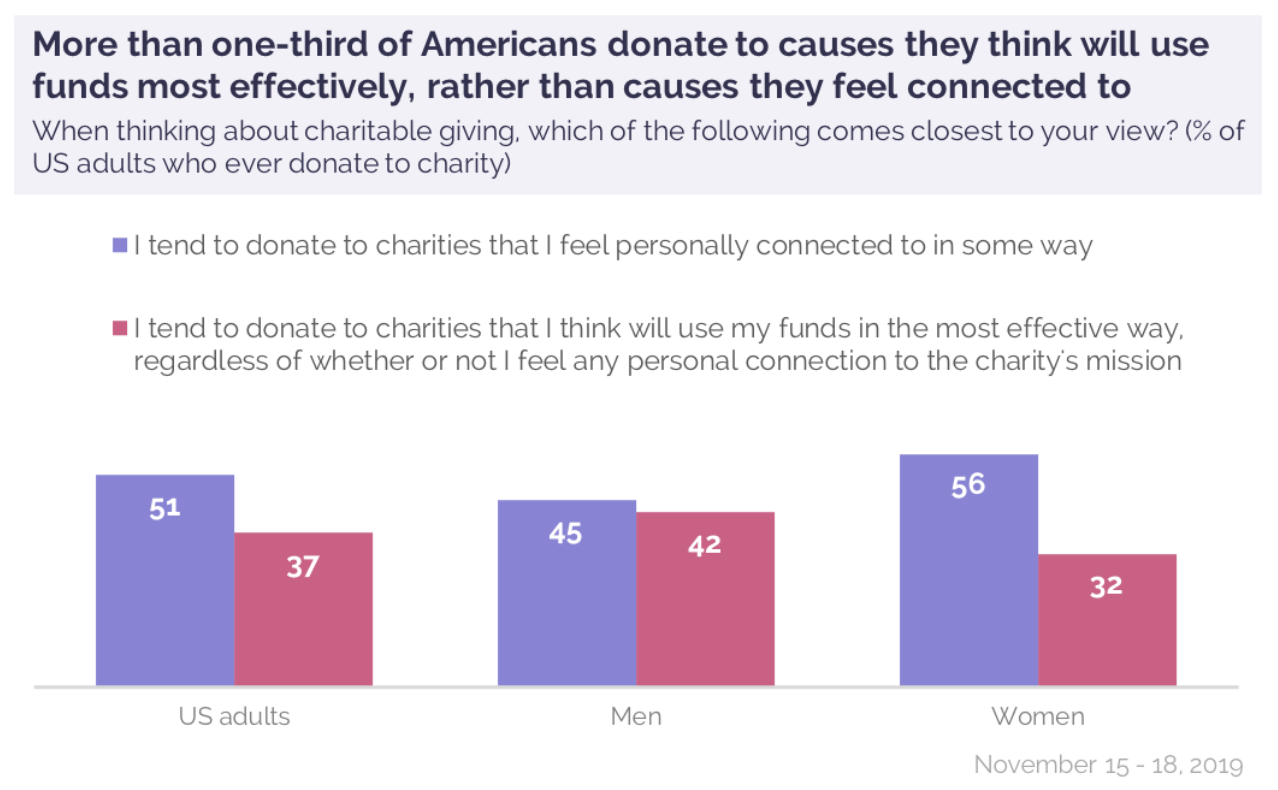 Unless your cause is super obscure, you'll naturally "appeal" to some people.
Someone who's lost a friend or family member to cancer will likely feel an affinity for cancer charities, for instance.
But you'll almost certainly attract more support if you can build a connection among people who haven't been directly affected by the focus of your nonprofit.
One of the best ways to build that connection is by creating success stories, such as this example from Charity: Water.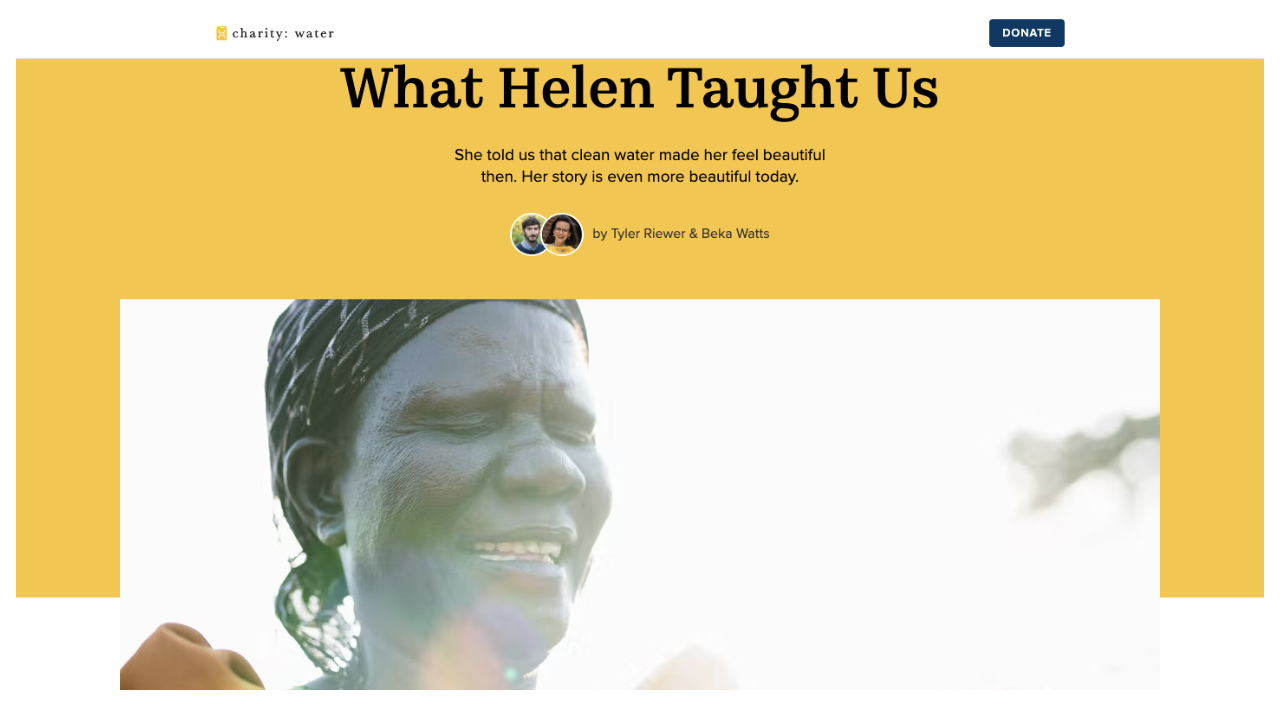 Success stories like this one demonstrate the impact of your work and help people relate to your movement by shining a light on human — and often individual — stories.
The fact is, the human brain gets confused by big numbers.
You might tell us that your work has helped one million people in 75 countries. But you'll build more of a connection by focusing on a single person who's benefited from your work — such as a parent who no longer spends their days worrying about access to fresh water, a child who's learned to read, or a homeless person who no longer fears for their safety every night.
Key Actions
Speak to front-line colleagues to identify potential case studies, ideally focusing on a single person (or, at most, a small group or community).

Interview the subjects and write up the results as success stories to feature on your website and social media channels.
2. Help Your Audience Become Advocates
Can you guess the number one reason why people donate to nonprofit organizations?
Hint: it's not because some kind of horrible crisis is going on, or because they woke up one morning determined to do some good for the world. 
It's not even because they happen to be inspired by the organization's work.
Instead, according to YouGov's research, it's because they received a request from a friend or family member.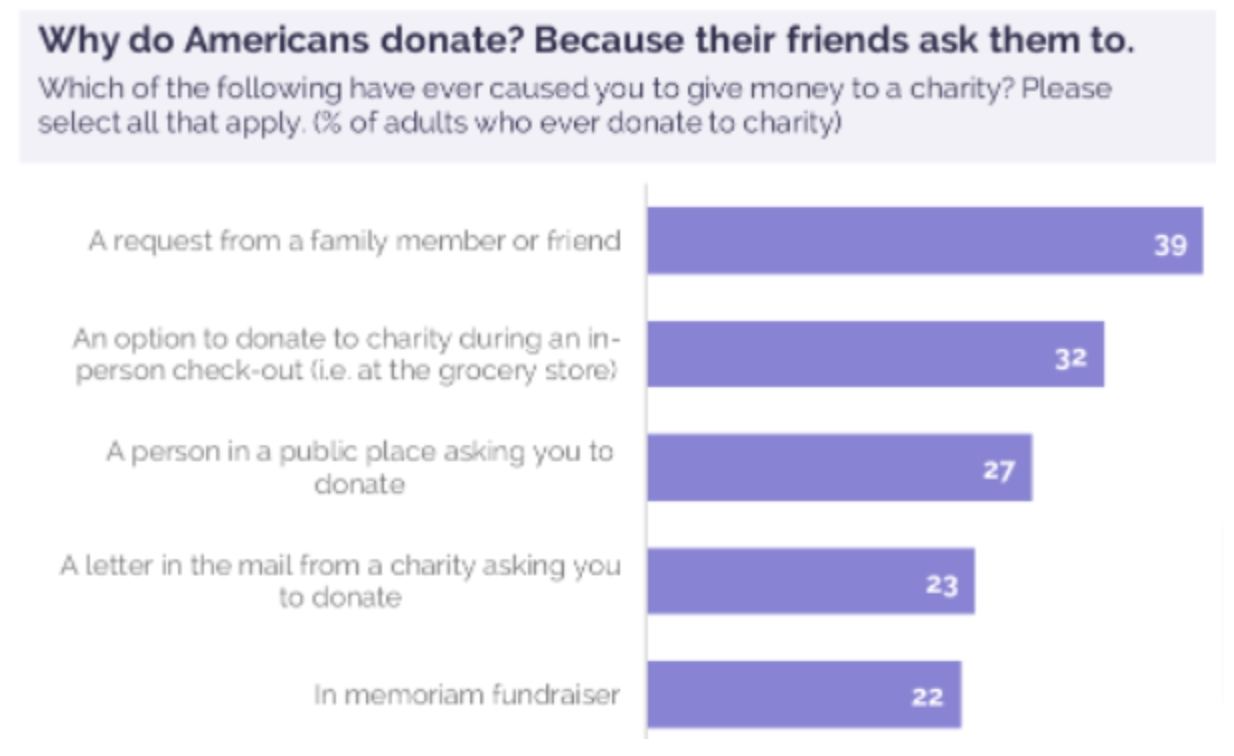 So what does this tell us?
That you're more likely to increase donations if you encourage your supporters to become advocates who take the time to fundraise on your behalf.
After all, it's much harder to say "no" to someone you know and love than to a faceless organization.
But it's not just about providing encouragement. It's also about giving would-be advocates the tools they need to start raising funds for your cause.
Feeding America shows us exactly how to do this. They've built an interactive quiz that asks prospective fundraisers about the type of activity they're planning to run, then gives them pointers about how to achieve their goals: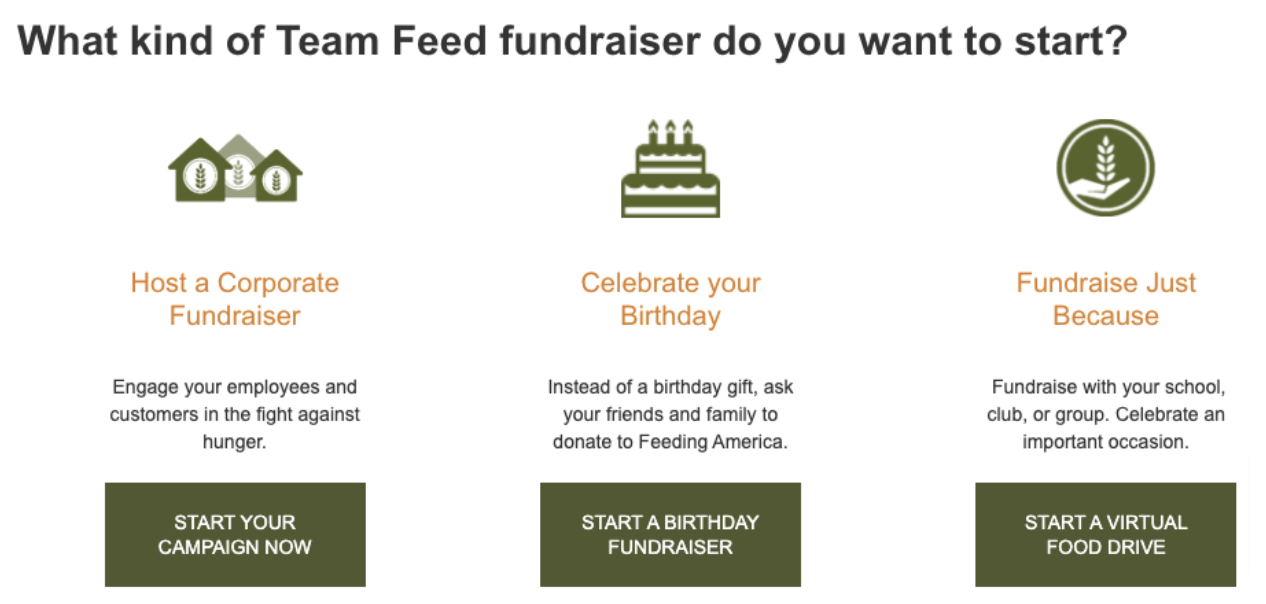 This is an incredibly smart approach. After all, you're the experts here. You've likely run dozens, if not hundreds, of fundraising campaigns and events in the past. 
So share your knowledge and skills with the people who are trying to support you. Give them tools they need so they can focus on their biggest strength — finding the right people to reach out to.
Key Actions
Take a leaf from Feed America's book and create an online resource that makes it as simple as possible for followers to raise money on your behalf. Resources could include best practices for fundraising, downloadable branded materials they can use to advertise their fundraiser, and online fundraising platforms they can direct their friends and family to donate through. 

Share your online resource hub with your followers by promoting it on social media and including it in your next email newsletter. Make it easy for the people who already support you to share your cause with their network. 
3. Leverage the Benefits of (Personalized) Email Marketing
Have you ever stopped to ask your supporters how they actually want to hear from you?
As marketers, it's easy to get caught up in the work. We spend all our time thinking about the most suitable channels for us, without considering what's best for the people who really matter: our audience.
Fortunately, Salesforce has done some of the hard work for us. In its Nonprofit Experience Index report, it discovered that email is overwhelmingly the most popular communication channel among nonprofit supporters: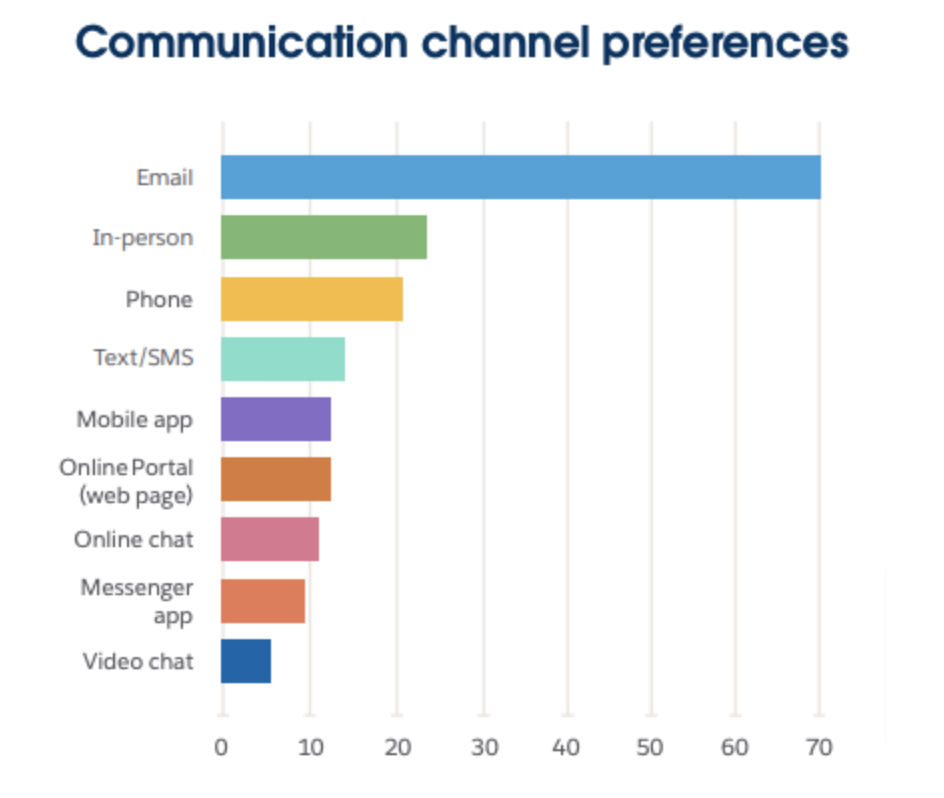 "Sure," you might think. "They love email because it's easy to ignore."
But that doesn't really ring true, because in-person communications — undeniably the hardest form of communication to ignore — came in second place.
As well as revealing their general love of email, respondents also told Salesforce that the emails they receive often miss the mark. 
Just one-third agreed that the communications they received were personalized for them, while a paltry one in 15 strongly agreed.
That's a big problem for nonprofits, because the benefits of personalized email marketing are substantial. Emails with personalized subject lines are 26% more likely to be opened, while writing personalized body copy makes an email 32.7% more likely to receive a response.
At the very least, you should be following Help for Heroes' example by referring to your newsletter subscribers by name:
Ideally, you'll take things a step further, personalizing the types of email marketing content you send to different supporters.
To give a simple example, if you run projects across the US, it makes sense to segment your email list based on geographic location.
That way, you can tell supporters about initiatives happening on their doorstep, which — as we've already discussed — means they're more likely to feel a personal connection to the work you're doing.
And that, in turn, means they're more likely to donate.
Key Actions
Whenever someone visits your site, makes a donation, or reads a blog post, ask them to sign up for your newsletter.

As your email list grows, start personalizing your campaigns by segmenting your audience (e.g. by location, donation frequency, donation size, etc.). Don't forget to address your subscribers by name when you send them an email! 

Every time you create a new piece of content, share it with your email subscribers.
4. Save Time by Repurposing Content for Multiple Channels & Campaigns
In our experience, time is one of the biggest barriers to effective content marketing for nonprofits.
Many nonprofit marketing teams simply lack the resources to create content on a regular basis. And if you're not speaking to your audience regularly, you risk them forgetting who you are and what you do.
In short, it massively limits your ability to hit your marketing goals.
But there's a solution: rather than creating a brand new piece of content every time you want to share something with your supporters, you can repurpose your existing content.
Born Free USA clearly understands the benefits of repurposing content.
In May 2022, it produced an in-depth report about the 1,000+ elephants that are held in captivity across the world.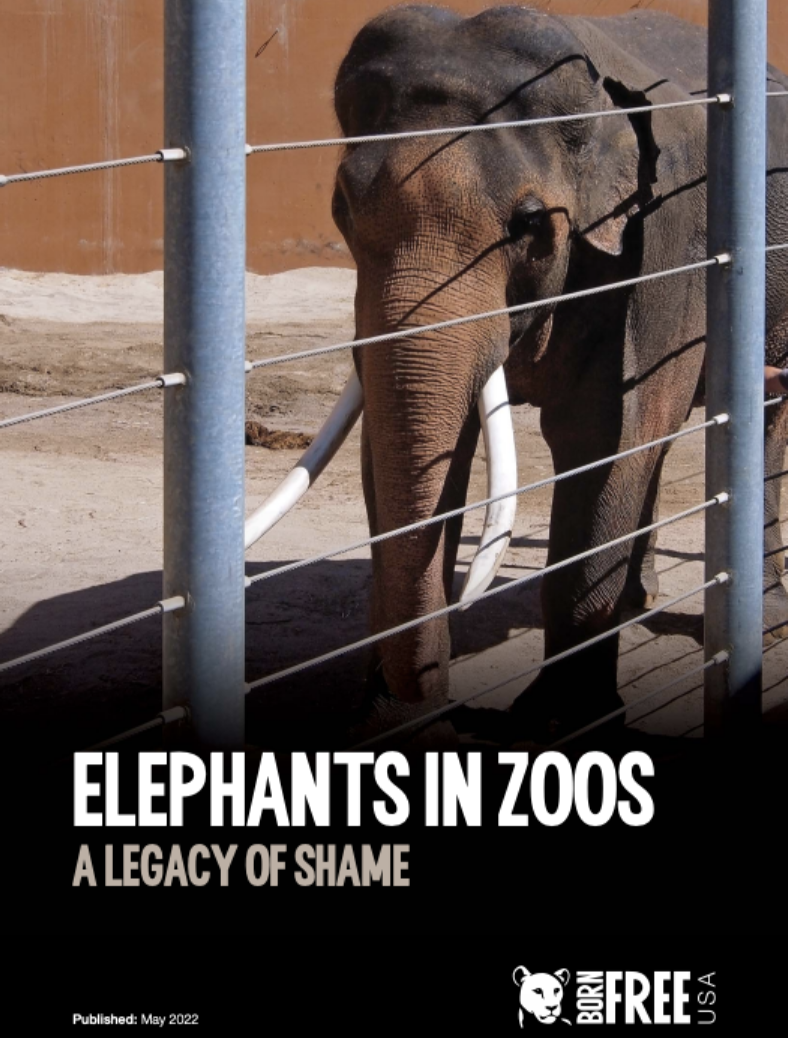 No doubt researching, writing, and designing the report required a huge amount of time and effort. So to get the most possible bang from their marketing buck, Born Free USA used this report as the basis for a bunch of other content assets, including:
Pre-written social posts for supporters to share, accompanied by

shareable images

for Facebook, Instagram, and Twitter

Multiple social posts promoting the report and calling for donations to support elephant welfare
Imagine if you turned every single piece of content you produced into multiple other assets. Your content calendar would never be empty!
Key Actions
Every time you create a new blog post, infographic, or video (or any other type of content), think about how you can turn it into supplementary resources.

Similarly, look back through your content library and pick out assets that have the potential to be repurposed into something new.
Content marketing for nonprofits is a lot of work. Don't have the resources to do it all yourself? Content Conquered can help! 
Get in touch with us today to see how we can help you spread your message and attract more donations.